2018 FIA European Pro Mod Championship
Race #2, Tierp Internationals, Tierp Arena, Sweden
"Triple duty"
Norrköping, Sweden, June 13, 2018 - As planned, Jimmy Ålund is racing two classes this season, FIA Pro Mod and FIA Pro Stock. Ålund runs the full Pro Mod schedule and fields the Pro Stock Camaro in the three Scandinavian events.
This second race of the FIA drag racing season was the first weekend where Ålund ran both cars this year, which of course makes for some interesting challenges.
Pro Mod. Ålund got off to a good start with the Magnus Petersson-owned Old 51 Chevrolet with more than solid performances during qualifying. This was not only a European championship round, the first leg of the Swedish Pro Mod championship was also contested during qualifying runs here. Five runs, two new personal bests for Ålund (5.8457 and 392.16 km/h (243.67 mph) ), three runs in the mid 5.8-second range, three runs over 390 km/h (242.33 mph). Not only did The Old 51 end up as the #1 qualifier, Ålund also won this part of the Swedish Pro Mod championship and in that was part of running the quickest- and fastest-ever Pro Modified side-by-side in Europe, again.
"A hectic weekend, three races in one, FIA Pro Mod and Pro Stock plus the Swedish Pro Mod championship. Feels great winning the first part of the Swedish championship", says Ålund, "the Old 51 team did their work and we stepped up our qualifying numbers again as compared to last year".
Pro Mod eliminations started out in an excellent fashion for Ålund with wins in E1, the quarter finals and the semis. Dipping into the 5.8-second zone in each round, running like a bracket racer with ETs of 5.87, 5.88 and 5.89. That was unfortunately the end of the weekend for the team. The Old 51 lined up against the #2 qualifier, Andreas Arthursson in the turbo-Chevelle, and when it was time to fly, the engine would not start.
"Mixed feelings", Ålund again. "We pulled very solid numbers all weekend and an ending like that is very disappointing. But be sure that my hat's off to the winner Andreas Arthursson and his crew who really has got a handle on that beautiful Chevelle, I'm sure that we'll see that car going lots of rounds in upcoming races".
Ålund leaves Tierp in first place in the Pro Mod points standings for both the FIA and Swedish Pro Mod championships.
The next race is the second race of the "Northern swing", at Alastaro Motopark in Finland, June 29-July 1.
Summit Racing Equipment, Viking Industrimålning and Exclusive Cars are sponsoring both the Old 51 Pro Mod car and the Ålund Pro Stock Camaro this year. This is in addition to VP Racing Fuel. Jimmy Ålund Racing is very grateful for the continuing support from such great companies.
/PiPPi


2018 FIA European Pro Mod Championship
Race #1, The Main Event, Santa Pod Raceway, UK
"No rookie this year"
Norrköping, Sweden, May 30, 2018 - Last year was Jimmy Ålunds first season in the FIA Pro Mod championship. He racked up a number of impressive performances with the result of ending up as the #2 in the final standings.
"Sure, it was with some trepidation that I stepped into that car last year", says Ålund, "lots more horsepower and speed but it turned out real good. we're very happy with the #2 place in our first season together, but the goal for this year is of course all about winning the championship."
Like last year, Ålund will do double duty at some of the races. He will contest the full championship season in the Pro Mod car and also race his Summit Racing Pro Stock Camaro at both rounds in Sweden and the round at Alastaro, Finland.
The FIA racing season starts at Santa Pod Raceway, a classic place for drag racing that put a brand new all-concrete track in place over the winter.
The Old 51-team left for Santa Pod a week before the first FIA event to get some testing done. Fittingly enough, Santa Pod Raceway ran an event that weekend, aptly named "The Doorslammers". The invite going out as an Outlaw event where anything goes as long as the safety regulations are adhered to. I.e. doorslammers capable of running far quicker than an FIA Pro Mod car.
"A fantastic event", Ålund again, "huge crowds, large fields and we were able to race and test all the upgrades for this season." That included not only new parts care of KB Racing and Hogan's Racing Manifolds but also taking on the brand new all-concrete racing surface. Well enough, Ålund and the team took the Old 51 through a very tough set of elimination rounds, all the way into the final that they won.
The Main Event. Qualifying ended up well, #1 after Q1 and #2 after four rounds. Three of them in the very low 5.9-second range with solid speeds. Tire shake in Q4 but no technical issues.
Ålund again, "that was of course very satisfying. We ran a whole tenth quicker than in last years qualifying here, and 7 mph faster."
Eliminations, The Old 51 took an easy bye run in the first round due to technical issues for the opponent. No cake walk in the quarter finals though, Ålund ran a stout 5.91 at 242.53 mph/390.31 km/h to move on. The 5.9-streak continues with a win in the semis that lead to a final where Ålund met up with last years Pro Mod champion, Micke Gullqvist. Ålund had a quicker 60-foot time and the cars were even up to half track where the engine expired.
"We ran into huge problems", Ålund says, "the crankshaft broke into three pieces and took out quite a bit more. The one positive thing is that the engine block is repairable and we expect to be back on track at the next event."
Ålund leaves Santa Pod in second place in the standings.
The next race is the Tierp Internationals, Tierp, Sweden, June 8-10. Ålund, "we're very much looking forward to the Tierp race and I want to point out that Summit Racing, Viking Industrimålning and Exclusive Cars are sponsoring both the Pro Mod car and my Pro Stock Camaro this year. I'm very grateful for the continuing support from such great companies."
/PiPPi
Swedish FIA ProMod Dragracing Team



Swedish Pro Modified Champion
2017
FIA European Pro Modified Runner Up
2017
Scandinavian Topdoorslammer Champion
2001/2002/2003/2004/2008/2009/2012
Scandinavian Topdoorslammer Runner Up 
2005/2010
Personal Best
18m-60ft 0.95s
100m-330ft 2.55s 239km/h
201m-1/8 3.83s 313km/h
330m-1000ft 4.92s 360km/h
402m-1/4 5.85s 390km/h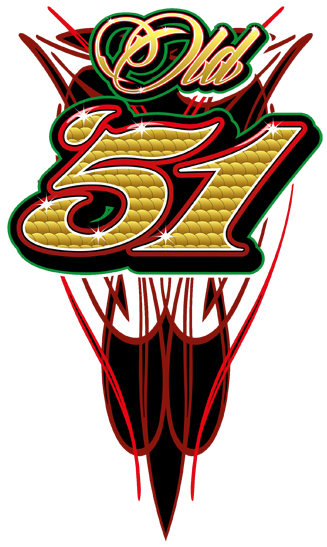 CrewChief/Owner
Magnus Petersson
Driver
Jimmy Ålund
Mechanics
Robert Palsund
Håkan Lindegren
Petter Greborn
Catering
Pamela Palsund
Jennie Serler